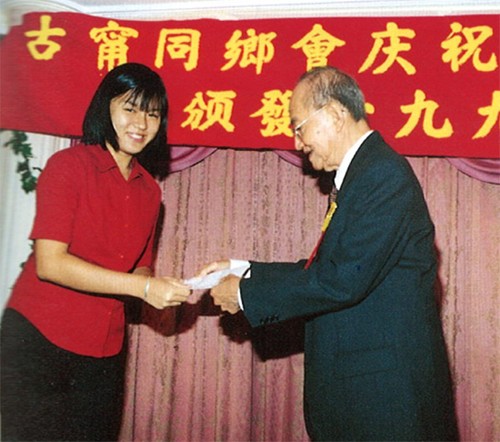 Welfare Services
Bursary Fund
In the year 1988, the bursary award fund was set up to help to meet the educational costs of the members' children; from the primary school level, to the secondary one and also to the higher levels of learning institutions. This is still in continuance and the association disbursed yearly to the students who applied.
Elders' 紅包
To show our respect and appreciation to the senior clanmen aged 70 years and above; they receive a "ang pow" of $100.00 each at the annual festival celebration.
Recreation
The Association's premises serve as a meeting point for members to interact with each other; foster ties during the traditional Chinese festivals and also at all times,..members are welcome to call in for any reaching out support.

Another favorite recreational activity is the monthly Karaoke singing sessions where members can belt out their best songs.

The annual Durian trip to West Malaysia is getting more and more popular among out members.
Nostalgic trips to 古寗
The last one was organized in the year 2016 to commemorate the completion of works for the ancestral shrine. Members came back with much fond memories of the event , being meaningful and learning our roots. This helps to strengthen our sense of belonging to the ancestor's homeland.